Quatloos! > Investment Fraud > FOREX Scams > Consumer Advisories
Advisories alert the public to warning signs of possible fraudulent activity and offer precautions individuals should take before committing funds.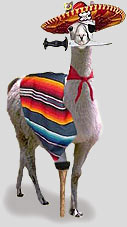 Have a question for Quatloos?
Ask
Tony-the-Wonder-Llama
Securities Fraud Stock and Bond Fraud, including Boiler Rooms / Pump and Dump Schemes, Mutual Fund & Hedge Fund Fraud, FOREX scams, plus Churning, Private Placements, Venture and Bridge Funding, IPOs, Viaticals Fraud, HYIP and Prime Bank scams, MTNs, Historical Notes, Recovery Schemes, etc.