Quatloos! > Investment Fraud > HYIP & Bank Debentures > EXHIBIT: Omega Trust & Trading > US Attorney Press Release
- Omega Promoters Indicted!!!!!! -
From http://www.usdoj.gov/ usao/ ilc/ press/ hood-828txt.html
United States Department of Justice
U. S. Attorney's Office
Central District of Illinois
News Release

Frances C. Hulin . United States Attorney

For Immediate Release
August 28, 2000
Media Contact: Sharon Paul . (217) 492-4450

Mattoon Man and Associates of Omega Trust & Trading, Ltd.
Charged with $12.5 Million International Fraud, Money Laundering Conspiracy

Urbana, IL - The United States Attorney for the Central District of Illinois, Frances C. Hulin, today announced that a federal grand jury in Springfield recently returned an indictment charging Clyde D. Hood, age 66, of Mattoon, Illinois, and 18 of his associates with operating a multimillion-dollar, international fraud scheme known as Omega Trust and Trading, Ltd. The 23-count indictment had remained under seal since it was returned August 18, 2000, pending the arrest of the defendants. Local, state and federal law enforcement officers began making the arrests this morning.

In announcing the indictment, U.S. Attorney Hulin was joined by representatives of the law enforcement agencies participating in this ongoing investigation:

Federal Bureau of Investigation, Don Whitehead, Special Agent in Charge, Springfield Field Office;

U.S. Postal Inspection Service, Cheryl L. Smith, Public Information Officer/ Postal Inspector, representing Northern Illinois Division, Chicago, and Midwest Division, St. Louis;

U.S. Marshals Service, Robert Moore, Marshal, Central District of Illinois;

Internal Revenue Service, Criminal Investigation Division, Jimmy Martin, Special Agent in Charge, Chicago Field Office;

Illinois Secretary of State Jesse White, Department of Securities, Tonya Solov, Director; and,

Mattoon Police Department, David L. O'Dell, Chief..

The case prosecution is being coordinated by Assistant U.S. Attorneys Esteban F. Sanchez and Patrick D. Hansen of the Springfield division of the U.S. Attorney's Office for the Central District of Illinois.

The indictment alleges that from January 1994 through at least early August 2000, Clyde Hood and his co-conspirators devised a scheme to enrich themselves at the expense of others by soliciting and selling what they represented as a "unit" or a part in an "offshore trading program" known as Omega Trust and Trading, Ltd. They then converted for their personal use and benefit, or for the use and benefit of others at their direction, at least $12,500,000 in funds obtained from unsuspecting participants.

The indictment charges seven persons as co-conspirators participating with Clyde Hood in the mail/wire fraud conspiracy and related charges. The indictment alleges the co-conspirators served in various capacities as follows:

Clyde D. Hood, age 66, of Mattoon, Illinois, represented himself as the creator, sole owner and operator of Omega Trust and Trading;

Patricia Hood, age 64, Mattoon, Clyde Hood's wife and an active participant in the Omega venture;

Billie A. Wilson, age 69, current address unknown, principal assistant to Hood who maintained records and served as Hood's primary contact for investors;

Jerry Wilson, age 38, of Dundee, Illinois, assisted his father, Billie Wilson, in receiving money from investors;

Michael Kodosky, age 56, of Dundee, Illinois, as a solicitor for Omega, recruited participants or "lenders;"

Karen Tillquist-Baibus, age 35, of Dundee, Illinois, assisted her father, Michael Kodosky, with collecting funds and hiding the source and destination of money; and,

Arlene F. Diamond, age 63, of Los Angeles, California, a solicitor for Omega participants.

The indictment alleges Clyde Hood and his co-conspirators represented Omega as a high yield investment program that would generate extraordinary profits from trading "debentures" or "prime bank notes" in foreign banks. Investors were promised a return of 50 times their investment plus their original investment within 275 days. Units were sold at $100 each and participants could buy as many units as they wished. Participants were further told that if they kept their money in the program for additional rolls, each one would be worth 50 times the amount "rolled over." Therefore, with a "loan" of $100, the defendants represented that Omega would pay out $5,100 within 275 days. If the money was left or "rolled," the pay out would be $225,000 after the first roll.

Participants were provided with a "Private Party Loan Agreement" and were advised their role was as a lender whose money was to be deposited into an "offshore foundation" to effectuate the trade.

The indictment alleges at various times Clyde Hood and others on his behalf falsely represented that Hood was an experienced international banker and trader who had worked for several Fortune 500 corporations and the U.S. Olympic Team and that he was responsible for making millions of dollars for those entities over the years. Further, Hood was represented as one of only seven or eight persons worldwide who had the knowledge, expertise and capability to conduct these secret multimillion dollar trades. Hood also represented that he was starting Omega as a "Christian program" to help out those in the world who needed money.

The indictment alleges that from mid-1995, Clyde Hood and Billie Wilson established a phone messaging system for Omega participants to call to hear a recorded message from Hood regarding the status of the program. On at least 72 occasions from mid-1995 through July 2000, Hood and others wrote and recorded messages to deceive and lull participants into a false sense of security and to quell dissatisfaction by participants questioning the program's legitimacy and the honesty of its leaders. They were told that they would soon reap the promised large financial gains. Despite these assurances, the message would explain a short delay caused by one event or another and request their patience until the program could be completed.

Further, the indictment alleges the co-conspirators attempted to assure Omega participants they would receive a full refund of their money upon request. In fact, participants were discouraged from requesting a refund and those who did either received nothing or received funds which the defendants received from other victims.

The indictment alleges that at Clyde Hoods' direction, funds were converted to his personal use and to that of his co-schemers, as well as their friends and relatives.

The money was not used as represented to finance an offshore trading program, but instead was used to purchase real estate, vehicles and businesses, and as interest-free loans for friends and relatives and living expenses.

The indictment charges Clyde Hood and his associates with conspiring to conceal and disguise the nature, location, source, ownership or control of the proceeds of the fraud. Those charged with conspiracy to commit money laundering and related charges include the following:

Clyde Hood; Patricia Hood; Billie A. Wilson; Jerry Wilson; Michael Kodosky; Arlene Diamond; Franklin Myers, age 65, of Mattoon; Stuart Chris Engel, age 30, of Mattoon; Jeffrey Schnibben, age 37, of Mattoon; James Turner, age 50, of Mattoon; Phillip Haskell, age 64, of Mattoon; Bryan Boes, age 33, of Mattoon; Richard Jones, age 54, and Nancy Jones, age 52, of Mattoon; Tommie McKibben, age 63, of Neoga, Illinois; Susan Hoehne, age 44, of McAlester, Oklahoma; Raymond Miller, age 50, of Peace Valley, Missouri; and, Barry Bullington, age 50, of Mattoon.

The indictment alleges funds received by Omega solicitors were forwarded to Clyde Hood in Mattoon. Hood then recruited others in the Mattoon area as well as in Oklahoma, California, and Missouri to assist him in cashing and/or depositing the funds in existing personal or business accounts or in new accounts opened for that purpose. Those accounts were in the names of third parties but were in reality controlled by Hood. Further, the co-conspirators titled properties in each other's names or in the names of businesses controlled by them to create the appearance of legitimate loans and mortgages to properties, rather than by sudden and financially unjustified business expansion and extravagant personal purchases.

The 23-count indictment includes a criminal forfeiture provision or charge against each of the defendants to provide for forfeiture to the government of whatever interests the named defendants have in property acquired with Omega funds.

This property includes at least $12.5 million in investor funds and assets of the corporation or businesses with which they are affiliated as well as various real estate, personal property, and bank accounts. The government has sought and secured court orders to restrain the assets and provide oversight to ensure assets are maintained at their current level.

Finally, Clyde and Patricia Hood are charged with filing false income tax returns for the years 1995 and 1996. The indictment alleges the Hoods claimed only $9,919.00 in total income for the year 1995, and $11,222.00 in 1996, while their actual income was well in excess of that stated.

U.S. Attorney Hulin reminded members of the public that an indictment is only a charge and is not evidence of guilt. Under the law, each defendant is entitled to a fair trial at which time it is the burden of the government to prove guilt beyond a reasonable doubt.

If convicted, the maximum statutory penalty for the offense of money laundering conspiracy is up to 20 years imprisonment and a fine of up to $500,000 or twice the value of the laundered funds. For the charge of mail/wire fraud conspiracy, the maximum statutory penalty is up to five years imprisonment and a fine of up to $250,000. All sentences, however, are governed by the Federal Sentencing Guidelines which base actual sentence on a number of factors including the evidence presented in a given case, the extent of the criminal involvement by a defendant, and prior criminal history. A complete listing of defendants, charges, and penalties is attached.

Defendants who were arrested this morning began making initial appearances in federal court in Urbana today.

Potential victims have been identified from throughout the 50 states, Puerto Rico and the Virgin Islands, as well as a number of countries throughout the world including Canada, Mexico, Australia, New Zealand, Belize, Costa Rica, China, England, and others.

U.S. Attorney Hulin commended case agents, prosecutors and support staff for their diligence in gathering and presenting evidence to the grand jury. She said, "This type of alleged fraud preys on victims who are often reluctant to come forward for a number of reasons. They desperately want to believe in the possibility of a large 'pay out,' or they may blame themselves or feel embarrassment upon their realization that they have been deceived. But silence only serves to perpetuate the fraud as more and more people fall prey to the big-money claims."

Hulin further stressed that this indictment is only a first step in the investigation of the alleged Omega scheme and the investigation will continue.

The U.S. Attorney's Office will provide several methods to advise potential victims of the status of the ongoing case. A web site will be available within the next several days. Case updates will be posted at the site which may be found at: http://www.usdoj.gov/usao/ilc/. For those without Internet access, a toll-free number has been established to provide case updates: 866-679-3251.

# # # #

Attachment: Charges by defendant and potential maximum statutory penalties for the offenses charged

CHARGES BY DEFENDANTS
Defendant

Offense Charged

Clyde Duane Hood, age 66
Mattoon, Illinois

Mail/Wire Fraud Conspiracy, Ct. 1
Mail Fraud, Cts. 2, 3
Wire Fraud, Cts. 4, 5, 6
Money Laundering Conspiracy, Ct. 7
Conducting Financial Transaction with Proceeds of Illegal Activity, Cts. 8-19
Forfeiture, Ct. 21
Filing False Tax Returns, Cts. 22, 23

Patricia Ann Hood, age 64
Mattoon, Illinois

Mail/Wire Fraud Conspiracy, Ct. 1
Mail Fraud, Cts. 2, 3
Wire Fraud, Cts. 4, 5, 6
Money Laundering Conspiracy, Ct. 7
Conducting Financial Transaction with Proceeds of Illegal Activity, Ct. 9
Forfeiture, Ct. 21
Filing False Tax Returns, Cts. 22, 23

Billie A. Wilson, age 69
Address Unknown

Mail/Wire Fraud Conspiracy, Ct. 1
Mail Fraud, Cts. 2, 3
Wire Fraud, Cts. 4, 5, 6
Money Laundering Conspiracy, Ct. 7
Forfeiture, Ct. 21

Jerry Wilson, age 38
Galena, Illinois

pled guilty on March 19 to one count of mail fraud and one count of conspiracy to commit money laundering. He is scheduled to be sentenced on July 13, 2001, in Urbana, Illinois.

Michael Kodosky, age 56
Dundee, Illinois

Mail/Wire Fraud Conspiracy, Ct. 1
Mail Fraud, Cts. 2, 3
Wire Fraud, Cts. 4, 5, 6
Money Laundering Conspiracy, Ct. 7
Conducting Financial Transaction with Proceeds of Illegal Activity, Ct. 19
Forfeiture, Ct. 21

Karen Tillquist-Baibus, age 35
Dundee, Illinois

Mail/Wire Fraud Conspiracy, Ct. 1
Mail Fraud, Cts. 2, 3
Wire Fraud, Cts. 4, 5, 6
Forfeiture, Ct. 21

Arlene Foust Diamond, age 63
Los Angeles, California

Mail/Wire Fraud Conspiracy, Ct. 1
Mail Fraud, Cts. 2, 3
Wire Fraud, Cts. 4, 5, 6
Money Laundering Conspiracy, Ct. 7
Conducting Financial Transaction with Proceeds of Illegal Activity, Ct. 18
Forfeiture, Ct. 21

Franklin L. Myers, age 65
Mattoon, Illinois

entered a plea of guilty on March 20 to one count of conducting a monetary transaction with the proceeds of illegal activity. His sentencing is scheduled for July 13, 2001, in Urbana.

Stuart Chris Engel, age 30
Mattoon, Illinois

Money Laundering Conspiracy, Ct. 7
Conducting Financial Transaction with Proceeds of Illegal Activity, Cts. 15, 17
Forfeiture, Ct. 21

Jeffrey S. Schnibben, age 37
Mattoon, Illinois

Money Laundering Conspiracy, Ct. 7
Conducting Financial Transaction with Proceeds of Illegal Activity, Ct. 8
Structuring of a Monetary Transaction, Ct. 20
Forfeiture, Ct. 21

James M. Turner, age 50
Mattoon, Illinois

Money Laundering Conspiracy, Ct. 7
Conducting Financial Transaction with Proceeds of Illegal Activity, Ct. 13
Forfeiture, Ct. 21

Phillip W. Haskell, age 64
Mattoon, Illinois

Money Laundering Conspiracy, Ct. 7
Conducting Financial Transaction with Proceeds of Illegal Activity, Ct. 16
Forfeiture, Ct. 21

Bryan L. Boes, age 33
Mattoon, Illinois

Money Laundering Conspiracy, Ct. 7
Conducting Financial Transaction with Proceeds of Illegal Activity, Ct. 8
Forfeiture, Ct. 21

Richard Jones, age 54
Mattoon, Illinois

Money Laundering Conspiracy, Ct. 7
Conducting Financial Transaction with Proceeds of Illegal Activity, Ct. 11
Forfeiture, Ct. 21

Nancy Jones, age 52
Mattoon, Illinois

Money Laundering Conspiracy, Ct. 7
Conducting Financial Transaction with Proceeds of Illegal Activity, Ct. 11
Forfeiture, Ct. 21

Tom G. McKibben, age 63
Neoga, Illinois

Money Laundering Conspiracy, Ct. 7
Conducting Financial Transaction with Proceeds of Illegal Activity, Ct. 14
Forfeiture, Ct. 21

Susan Engel Hoehne, age 44
McAlester, Oklahoma

pled guilty on March 20 to one count of conducting a monetary transaction with the proceeds of illegal activity. She is scheduled for sentencing in Urbana on July 20, 2001.

Raymond Miller, age 50
Peace Valley, Missouri

Money Laundering Conspiracy, Ct. 7
Conducting Financial Transaction with Proceeds of Illegal Activity, Ct. 18
Forfeiture, Ct. 21

Barry Bullington, age 50
Mattoon, Illinois

Money Laundering Conspiracy, Ct. 7
Conducting Financial Transaction with Proceeds of Illegal Activity, Ct. 10
Forfeiture, Ct. 21
POTENTIAL MAXIMUM STATUTORY PENALTIES
| | | |
| --- | --- | --- |
| Count | Offense Charged | Penalty |
| | | |
| 1 | Mail/Wire Fraud Conspiracy | Up to 5 years imprisonment; up to $250,000 fine |
| 2, 3 | Mail Fraud | Up to 5 years imprisonment; up to $250,000 fine |
| 4, 5, 6, | Wire Fraud | Up to 5 years imprisonment; up to $250,000 fine |
| 7 | Money Laundering Conspiracy | Up to 20 years imprisonment; up to $500,000 fine or twice the value of the laundered funds |
| 8-19 | Conducting Financial Transactions With Proceeds of Illegal Activity | Up to 10 years imprisonment; up to $250,000 fine |
| 20 | Structuring of a Monetary Transaction | Up to 10 years imprisonment; up to $500,000 fine |
| 21 | Forfeiture | |
| 22, 23 | Filing False Tax Returns | Up to 3 years imprisonment; up to $100,000 fine |
Last updated: Monday, August 28, 2000.
A Quatloos! Special: The Clyde Hood Audio Tapes
As a special treat to visitors of this Omega Scam Gallery, we bring you real audiotapes of messages given to Omegans by the main promoter of Omega, a person who holds himself out as being "Clyde Hood" of Mattoon, Illinois. Hear "the Main Man" himself talk about how all those millions are right around the corner -- over a half-decade ago!

See above post, these tapes have been kept by an Omega "investor" known as JLS:
Update: March 22, 2001
During hearings held March 19-20, 2001, in federal court in Urbana, Illinois, three defendants in this case entered pleas of guilty:
Jerry Wilson pled guilty on March 19 to one count of mail fraud and one count of conspiracy to commit money laundering. He is scheduled to be sentenced on July 13, 2001, in Urbana, Illinois;

Susan Hoehne pled guilty on March 20 to one count of conducting a monetary transaction with the proceeds of illegal activity. She is scheduled for sentencing in Urbana on July 20, 2001; and,

Franklin Myers entered a plea of guilty on March 20 to one count of conducting a monetary transaction with the proceeds of illegal activity. His sentencing is scheduled for July 13, 2001, in Urbana.
As part of their plea, each of the three defendants agreed to forfeiture of any interests they have acquired in property with proceeds from Omega Trust and Trading Ltd.. Further, each agreed to entry of an order permanently prohibiting them from conducting any further business related to Omega Trust and Trading, Ltd.
United States District Judge Michael McCuskey ruled on several defendant's motions to continue and /or sever their cases. Judge McCuskey granted Clyde Hood's motion to continue his case. Clyde Hood's trial has been continued until July 23, 2001, in Urbana, Illinois. Judge McKuskey denied Billie Wilson's motion to continue.

Trial is set for May 2001 for the remaining defendants: Patricia Hood, Michael Kodosky, Arlene Diamond, Stuart Chris Engel, Bill Wilson, Jeffrey Schnibben, James Turner, Bryan Boes, Richard Jones, Nancy Jones, Barry Bullington, Karen Tillquist-Baibus, Phillip Haskell, Raymond Miller, and Tom McKibben. Jury selection is scheduled to begin May 1, 2001, in Springfield, Illinois, with the first day of trial evidence to begin on May 7, 2001. The final pre-trial conference is scheduled for April 11, 2001.

Defendants Clyde D. Hood, Stuart Chris Engel, Arlene Diamond, and Bill Wilson remain detained in the custody of the U.S. Marshal pending trial.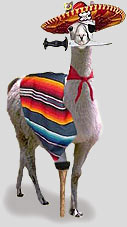 Have a question for Quatloos?
Ask
Tony-the-Wonder-Llama
Promoters Admit Guilt
US Attorney's Press Release
Latest Stupid Omega Rumors More Stupid Omega Rumors
Letters from the insane
The Omega Chronicles
NESARA Scam
Jennifer Lee Updates
Dove Updates
Deep Knight Report (parody)
"To the multitudes of investors who sent him money, Clyde Hood's promises of low-risk, high-return investmensts must have sounded like the answer to their dreams. Now Hood is headed for prison, and the money is mostly gone." ~ Shane Trisch, False Profit, Chicago Magazine
Shane Tritsch's article
"False Profit" recites the bizarre story of the retired electrician who held himself out to be one of the world's top financeers in the process of fleecing tens of millions from tens of thousands. A "must read" for those interested in the Omega saga!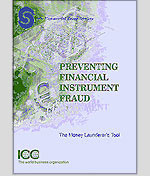 "Preventing Financial Instrument Fraud" -- prepared by the ICC Commercial Crime Services, the anti-crime arm of the International Chamber of Commerce. This unique reference guide uncovers the mysterious world of High Yield Investment Programs (HYIP) and Financial Products such as Letters of Credit, Bank Guarantees, CD's, Safe-Keeping Receipts and more as used by Fraudsters. By Jon Merrett and Paul Renner
Prosperity Programs - NESARA: Open discussion forum about NESARA, Dove of Oneness, Patrick Bellringer, Truth Warrior and all the others spinning the NESARA tale. Includes the latest rumors about the Galacticans comings to Earth and Jennifer's blood ozonation machine.