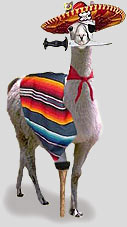 Have a question for Quatloos?
Ask
Tony-the-Wonder-Llama
Promoters Admit Guilt
US Attorney's Press Release
Latest Stupid Omega Rumors More Stupid Omega Rumors
Letters from the insane
The Omega Chronicles
NESARA Scam
Jennifer Lee Updates
Dove Updates
Deep Knight Report (parody)
"To the multitudes of investors who sent him money, Clyde Hood's promises of low-risk, high-return investmensts must have sounded like the answer to their dreams. Now Hood is headed for prison, and the money is mostly gone." ~ Shane Trisch, False Profit, Chicago Magazine
Shane Tritsch's article
"False Profit" recites the bizarre story of the retired electrician who held himself out to be one of the world's top financeers in the process of fleecing tens of millions from tens of thousands. A "must read" for those interested in the Omega saga!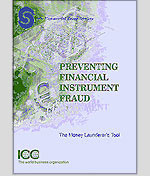 "Preventing Financial Instrument Fraud" -- prepared by the ICC Commercial Crime Services, the anti-crime arm of the International Chamber of Commerce. This unique reference guide uncovers the mysterious world of High Yield Investment Programs (HYIP) and Financial Products such as Letters of Credit, Bank Guarantees, CD's, Safe-Keeping Receipts and more as used by Fraudsters. By Jon Merrett and Paul Renner
Prosperity Programs - NESARA: Open discussion forum about NESARA, Dove of Oneness, Patrick Bellringer, Truth Warrior and all the others spinning the NESARA tale. Includes the latest rumors about the Galacticans comings to Earth and Jennifer's blood ozonation machine.